---
Main content
Top content
Top content
Puppet theater – What does Punch wear nowadays?
Let's tell a story: puppets created during online teaching are now allowed to dance – in the booth of the Figurentheater Osnabrück
Delving into another world and actively co-creating it. This was what 15 students from Osnabrück University were able to do during the course "PUPPET THEATER – What does Punch wear nowadays?" offered by Textile Studies under the direction of Mareike Alexander.
The seminar began with a theoretical introduction to the basics of puppet theater and the special features and challenges of this theatrical genre. Besides exploring the history of puppet theater, the seminar also addressed the possibilities of visualization offered by this theater form and its implementation in school classes. After all, the students are doing their master's, and will soon be teaching Textile Studies in school. The seminar created opportunities for artistic and freestyle work.
In theory, many things seem possible, but what does the world of puppet theater around us really look like? The seminar was held completely online in the form of block seminars. Florian Rzepkowski, Director of the Figurentheater Osnabrück, opened the curtain digitally by taking part in one of the online sessions as an expert, answering the students' questions.
Text: Mareike Alexander
Photos: Florian Rzepkowski
-------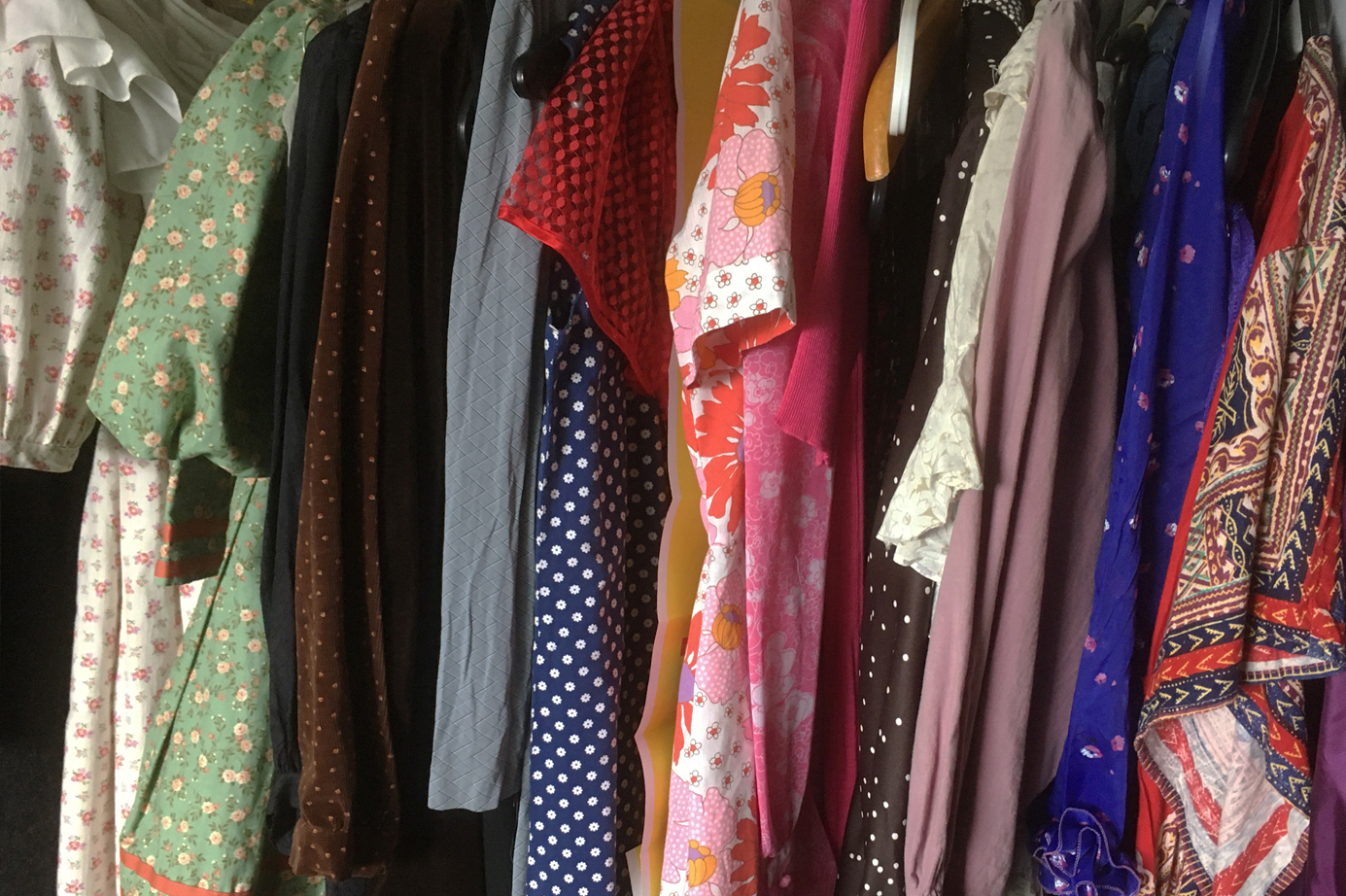 Online teaching: student feedback
Feedback on two online seminars held by Professor Dr. Bärbel Schmidt
1. Materials and Methods II
In Professor Dr. Bärbel Schmidt's seminar on "Materials and Methods II – Fashion Stories", students focused on past, present and future fashions. The seminar also involved addressing several theories of fashion.
Excerpts from the reflections of seminar participants:
"12 weeks full of new impressions – 12 weeks full of various classes – 12 weeks full of educationally valuable teaching methods and 12 weeks full of new insights. Each and every one of us has proven just how much you can get out of an online seminar!" Friederique
"I find it a challenge to write a general reflection after the seminar, being overwhelmed by the wealth of valuable information. StudIP's technical options meant that we were able to hold this seminar in such a lively way that, at times, we felt as though we were closer to each other than just seeing each other over the internet. The students' varied approach to the seminar meant that the units were very creative and lively, and I really enjoyed being surprised by my fellow students every week! It was also good practice to try out things with future lesson planning in mind, and to get feedback on how the seminar had been planned in terms of didactics. Also, with a view to the future and in exceptional situations like this one, it was exciting to learn about online teaching options. I now feel more confident in applying the technology, and can easily imagine also using it at school in an increasingly digital age." Sophie
2. Seminar on Historic Textiles as Sources of Memory
"Despite being held online, the seminar was a valuable experience because we had the opportunity to devote ourselves creatively and independently to a new method, in our own time and in exchange with the seminar participants."
Feedbacks: from students
Photo: Lucia Schwalenberg
-------